To check your PayPal Express Checkout settings you will need to log into your PayPal account and open your Profile and Settings.
Select "My selling tools" and click the "Update" link to the right of "API access".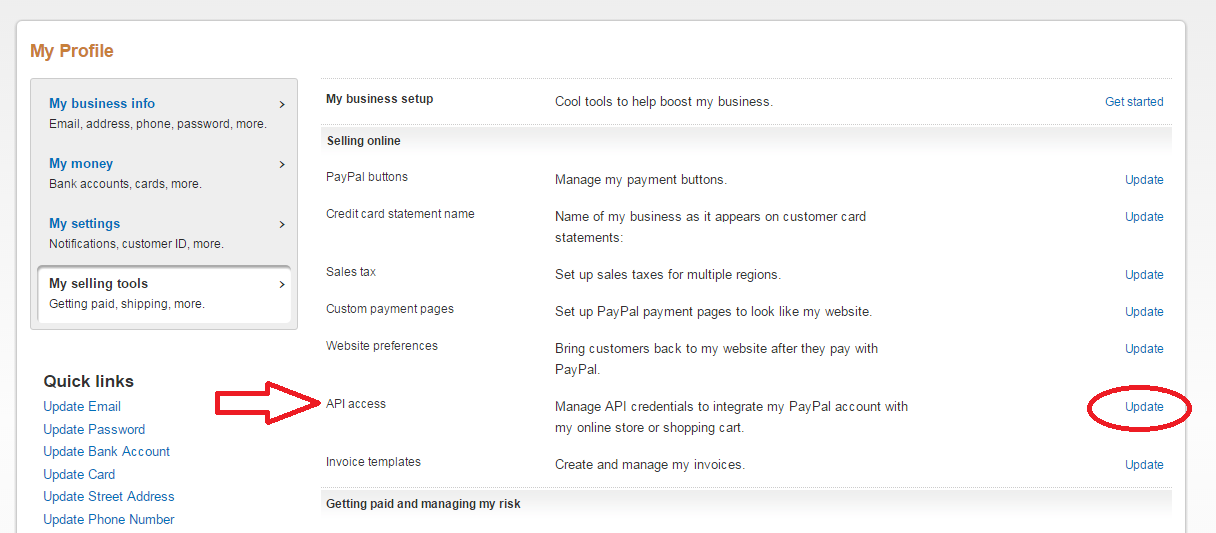 On the API Access page you can check to ensure your Storenvy store is connected to PayPal and/or enable Express Checkout.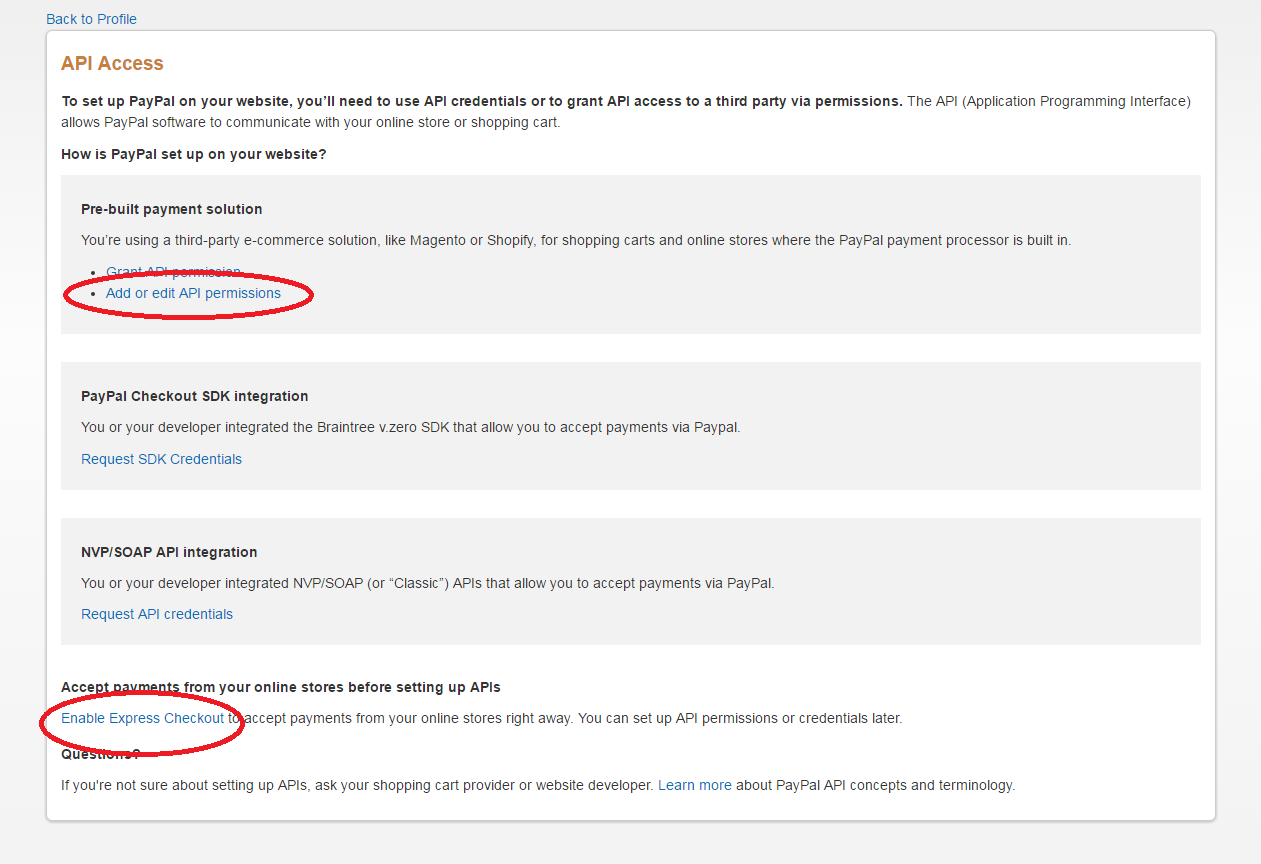 After clicking "Add or edit API permissions" in the "Pre-built payment solution" section you should see Storenvy connected like in the image below.

Clicking "Enable Express Checkout" from the API Access page will lead you to the page shown below. If you are already set to accept PayPal payments there is nothing further to do.
If you are set to block payments please select "Accept PayPal payments. . ." then click "Submit" to enable Express Checkout for your Storenvy store.