Issuing a refund in Stripe is very simple and seamless.

1. Login to your Stripe account on Stripe.com.

2. Access your customer's panel in your dashboard (choosing "Customers" in the left hand navigation bar).

3. From there you can look up a payment via your customer's email or name.

4. On the customer's page you'll see an overview of their information, including past payments to your account.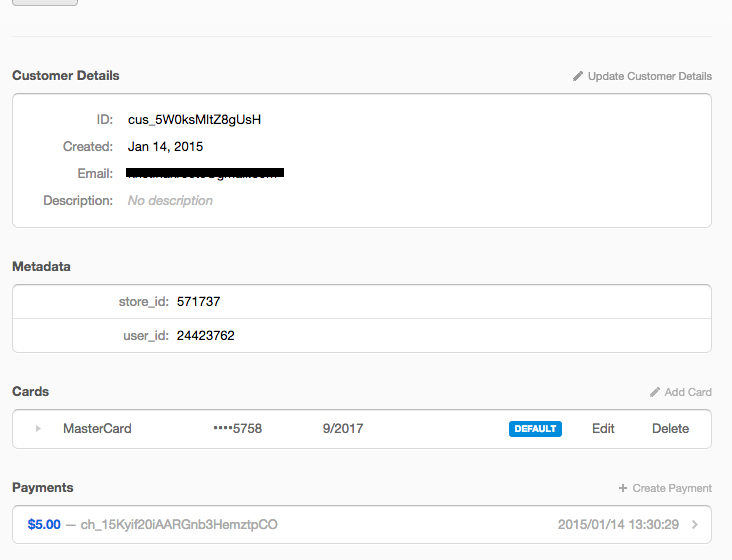 5. By clicking on an individual payment, you will then see an option in the top right corner to "Refund Payment". From there a pop up will give you the option to refund the payment in full, or only partially refund the payment with an amount of your choosing.

6. It will take between 5-10 days for the refund to appear in your customer's bank/credit card statement.

For any other questions about this, feel free to reach out to Stripe's support team at support@stripe.com.