We have partnered with Shipping Easy to improve your experience fulfilling orders. Get ready for a super simple way to print labels, straight from the Storenvy Admin Panel. There is no account creation, and no redirecting to another site.

You can print a label directly from your orders page. Just click, "print label" in the upper right-hand corner, and all the necessary information for shipping will be filled out.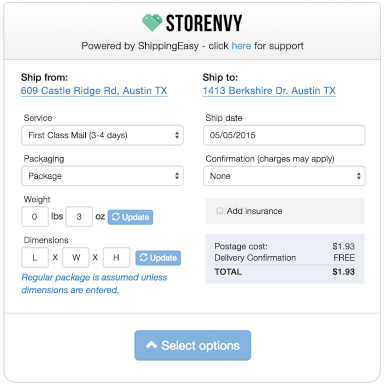 Make sure to pick your carrier and input the package's weight and dimension. Then you're all set!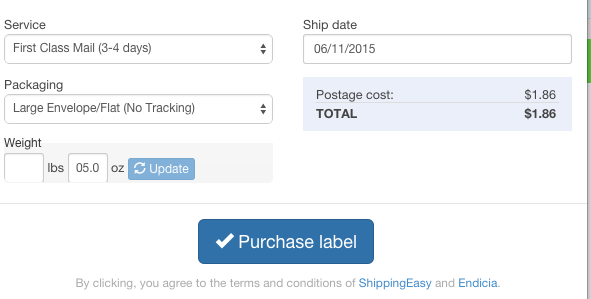 This feature is awesome because you are never redirected to a new page. Everything is right there in your Admin panel. After you click, "Purchase Label" you can input your credit or debit card in the same pop-up. That's pretty cool.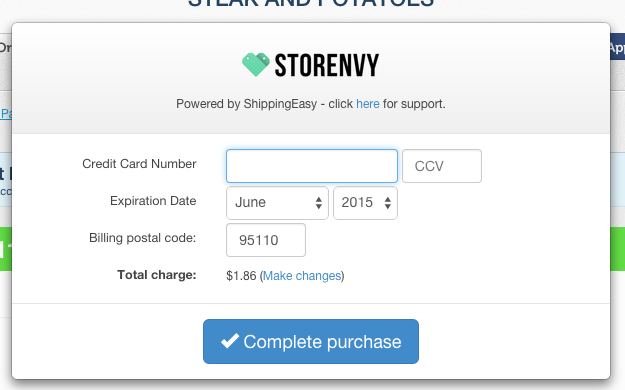 This feature only works when shipping to a domestic location within the U.S. and is incredibly helpful.

For international shipping, you can use PayPal's shipping tool, or check out our awesome 3rd party apps. Please visit our Partners page for more information on what options are available.