Some themes support the option to change what appears on the homepage of your store.

If you are using a theme which doesn't support this, your homepage will display all the products from whichever collection is at the top of the collections list.

If your theme supports it, you can choose to display all your collections on your homepage instead. You can set this up in the Design Toolbar or the "Theme" section of the "Storefront" tab.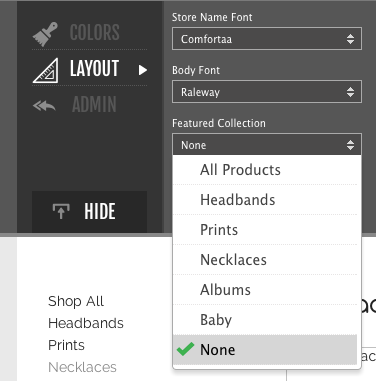 If you set "None" it will display all your collections. If you choose a collection, it will display all the products in that collection.

If you select an individual collection to edit, you can also upload an image to represent each of your collections, and add some text to describe each one. If you don't upload an image, it will automatically use the image from the first product in the collection.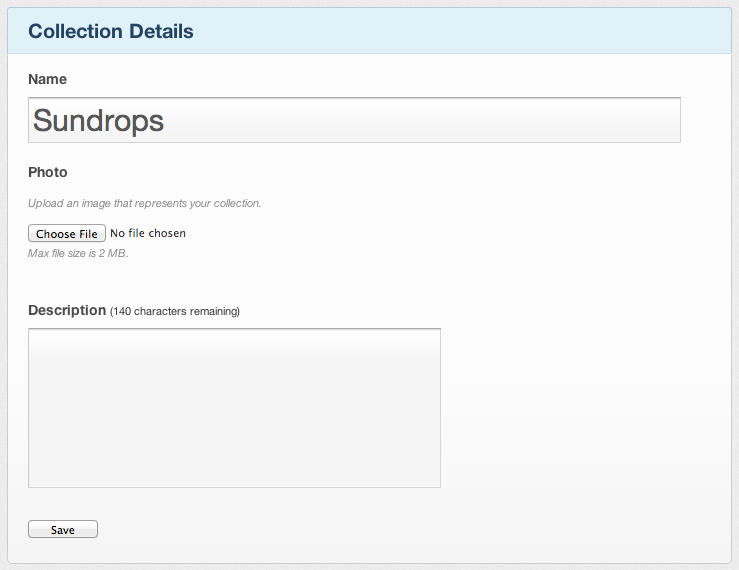 For more information about setting up and managing collections, read this article.