If you are upgrading to the new theme, or if you are customizing the HTML and CSS of your existing theme, we recommend backing up the files beforehand, in case you want to go back to them. This is especially important if you are editing the HTML and CSS yourself, so that if you end up breaking something you can always roll back to a working version.
Here's how to do that:
Go to the 'Storefront' tab in your Admin Panel and the 'Theme' section.
At the far right of the 'Current Theme' box click the 'Download Files' button.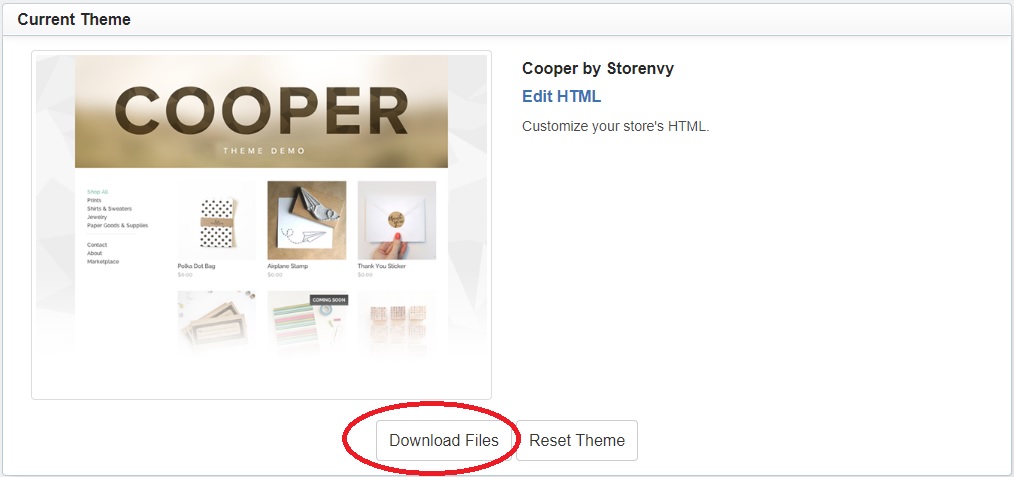 This will download each of the HTML files and the CSS file currently in place in your store into one zip file. You will also be asked to do this when you first upgrade your theme. For instructions on how to re-install this theme onto your store, go
here
.