In order to get setup with Stripe, you will need to provide information about your business such as location, phone number, and banking details. It will be helpful to gather this information before starting.

Start by logging into your Storenvy Admin Panel and go to the Payment Info section of the Settings menu here. Then click the green Connect with Stripe button.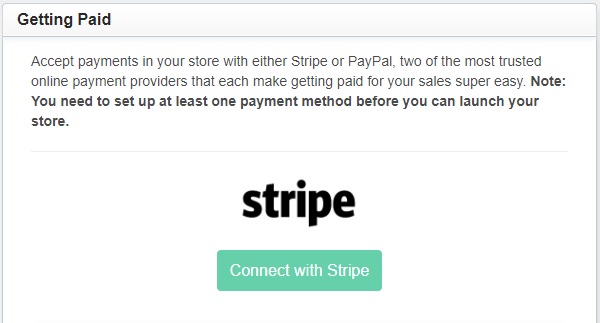 You will then be brought to Stripe where you will need to fill out required information about your business.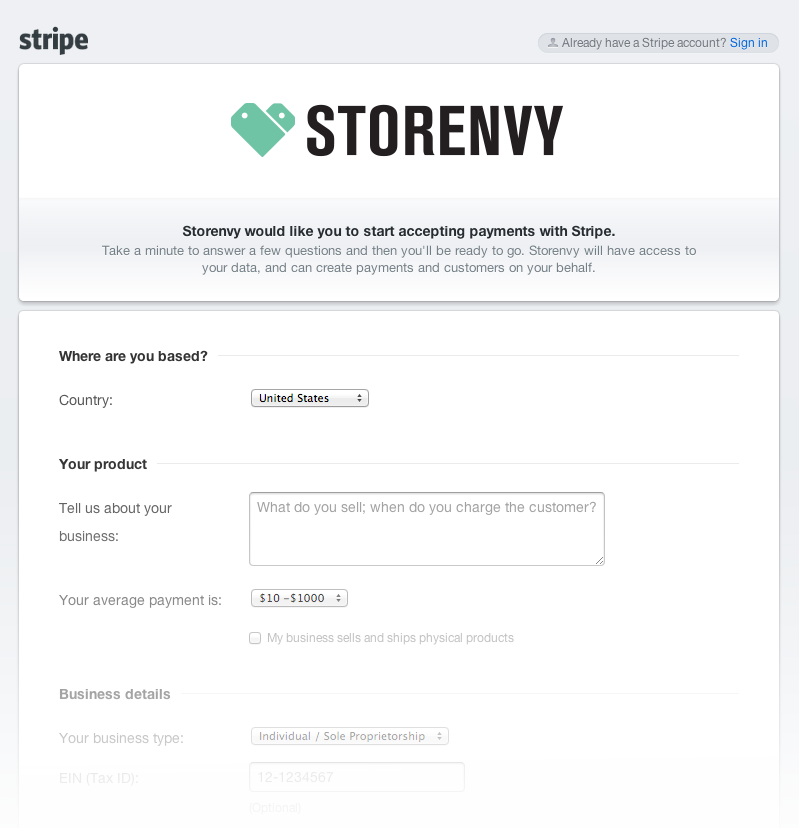 Please note that Stripe is only available in select countries, so you may not be able to setup your account if you are in a currently unsupported country.

Proceed by filling out all required information and pressing "Authorize access to this account". Upon completion, you will be brought back to your Storenvy admin panel.

All pertinent order information will show up in the Orders tab of your admin panel, but you can also login anytime to your Stripe account to see further details directly at www.stripe.com.