To hide all future purchases by default:
Go to your account settings page and scroll to the bottom.
Check the box named 'Protect my Purchases'.
Save the changes.
Note: This will only take effect for purchases made after you change this setting. If you also wish to hide purchases you made previously, you will need to manually hide them individually.


To hide individual purchases:
Go to your Envies
Click the tab marked 'Purchases'
Hover over the top right of the product you don't want other people to be able to see and click the 'Hide Purchase' X. Purchases you have hidden will show up fainter than purchases which are visible.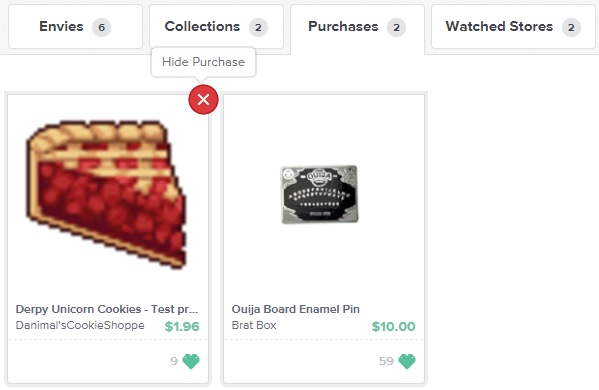 4. If you made a mistake, you can make the purchase visible again by clicking the button a 2nd time.