To setup a discount through your Storenvy store, you must first turn on and subscribe to a plan that includes them.

Create a Promotion
Go to the "Marketing" tab in your Admin Panel and select "Super Discounts".
Click the large, green "+ Add Super Discount" button on the right.
Fill in the information you want and click "Save".
If you want to turn off the coupon temporarily, click the "Paused" button on the top right.
To add another promotion, click "Return to Super Discounts" in the top-left and repeat these steps.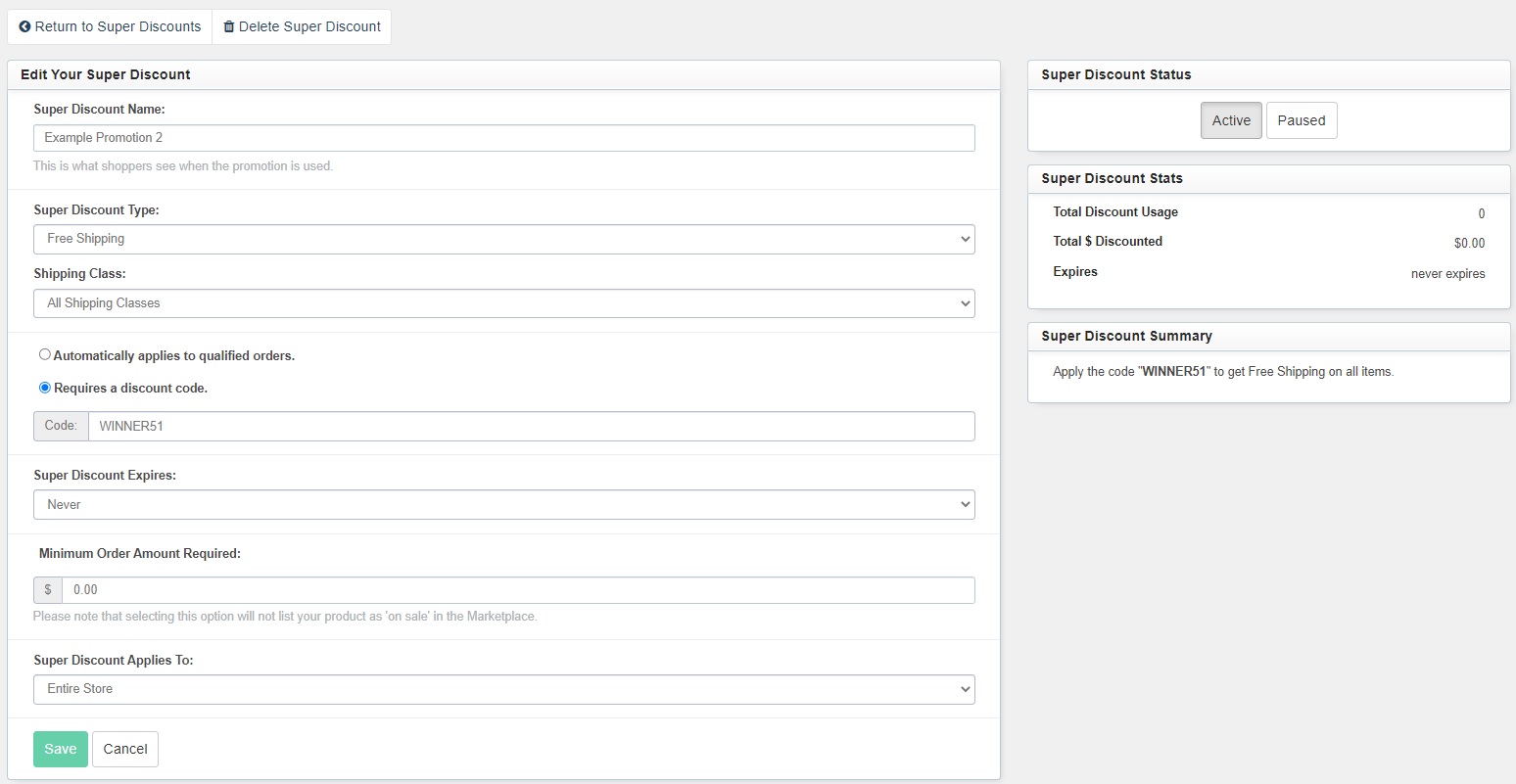 Additional Discount Options
You can also set different promotion types (If you choose "Free Shipping" you can choose to only apply the discount to specific shipping classes, such as domestic shipping only).
Decide if you want the discount to automatically apply to all qualifying sales (for anyone who orders from you while the promotion is active) or if you want your customers to have to enter a coupon code.
Set an expiration date for your promotion if you want.
Set a minimum order amount or leave it at $0.00.
Choose if you want the promotion to apply to everything in your store or just to specific collections or products.
Please note, you will not be able to apply more than one promotion at a time per order.