Go to the "Settings" menu in your admin panel and click the "
Customer Support & FAQ
" section. Scroll down to the FAQ section, edit the articles which are already there, and add any new ones which are relevant to your store.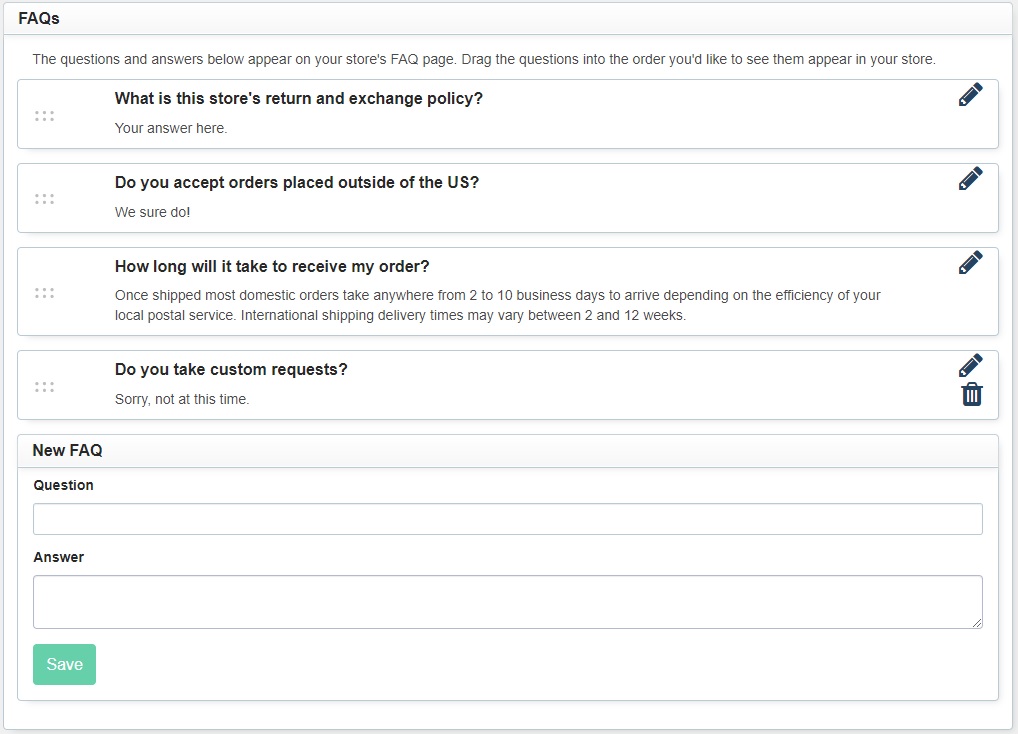 For
tips on good questions to include, go here
.