After you have added the items you want to your cart, click "Checkout".

On the first screen that appears, click in the box that says "Add coupon".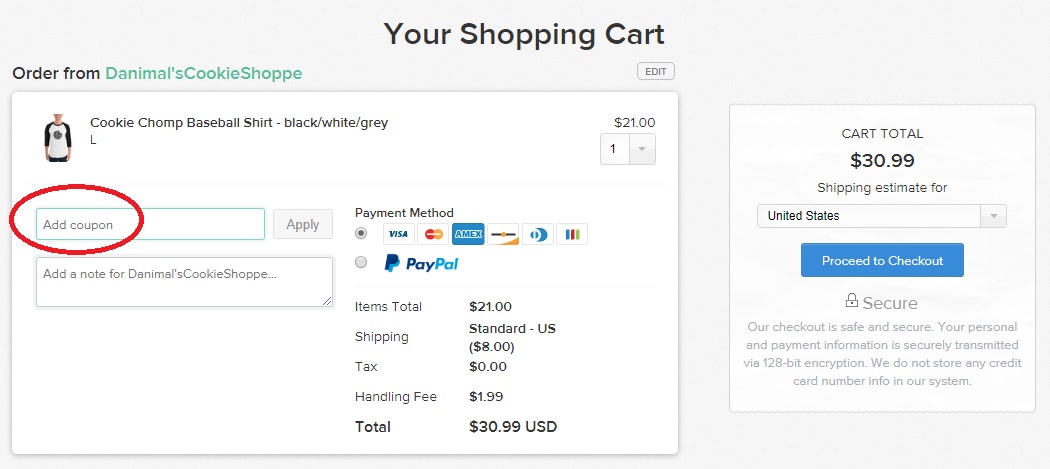 Type the code and press "Apply".

You can only use 1 coupon code per shop per order. If the store already has an automatic discount in place, you will not be able to use a code as well.

Since each store operates independently, coupon codes will only apply to 1 store, even if you are purchasing from more than 1 store at a time.